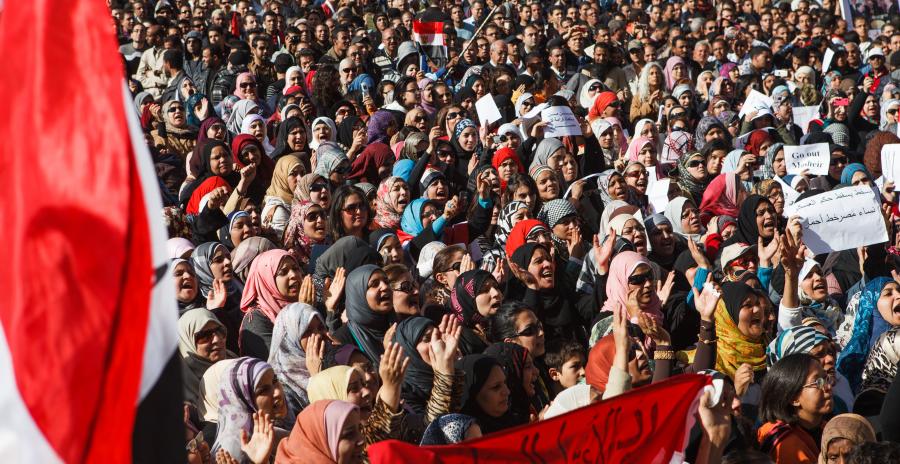 Egyptian activists protest in Cairo, Photo: Philipp Breu
Deauville Partnership Conference »A Civil Society Outreach: Economic Governance - Social Justice«, 17th-19th November 2015 in Berlin, Germany
Civil society has been at the heart of political changes in the Arab world and is thus an important factor in the success of the Deauville Partnership. To foster the dialogue about the challenges and needs of civil society in the MENA region, the German Federal Foreign Office, in cooperation with Candid Foundation, wants to create a forum of exchange for representatives of Arab civil society organisations, policymakers, governments, donor institutions, entrepreneurs and international development institutions.
We therefore decided to host a conference on »A Civil Society Outreach: Economic Governance - Social Justice«". Bringing together civil society actors, German political foundations, NGOs, as well as official representatives from the EU, OECD, IMF, and the World Bank, we envisage a vivid exchange of opinions, experiences, and challenges with regard to transformation processes in the Deauville partner countries.
In meeting representatives of all parties involved in the Deauville Partnership, civil society activists from Morocco, Tunisia, Libya, Egypt, Yemen and Jordan will be given the opportunity to express recommendations for actions, which shall be handed over to the German Presidency of the G7. Representatives of governments are invited as observers only, and will not take part in discussions. In order to put all conference participants on equal footing, regardless of whether they represent civil society or international institutions, the main discussions will take the form of a moderated general assembly where every participant will enjoy the opportunity to speak.
Your organising team of the German Federal Foreign Office and the Candid Foundation, with their partners, the German Political Foundations
Please visit the Website of the Federal Foreign Office to learn more about the Deauville Partnership.